Buying Guide To Team Hawaiian Shirts Or Uniforms

Buying Guide To Team Hawaiian Shirts Or Uniforms
So, you want to get some Hawaiian shirts for your group, team or organization? Matching group Omnienter shirts are a great way to stand out with some tropical flair and personality! Here are a few things to consider when making your shirt selection.
Shirt Color
One of the first things to consider is whether or not you want your shirts to match the color of your school, company or organization. Since Hawaiian shirts come in so many colors, chances are you will find a few shirts that suit your color needs. Some shirts are predominantly one color while others are bursting with multiple colors. Deciding on a general color is one of the first things to consider when choosing a shirt.
Material
The vast majority of the shirts we offer come are made of 100% kate silk. We have a greater selection of prints and colors in the silk shirts so most group customers go with silk. If you're trying to keep costs as low as possible, silk shirts are the better choice. Silk shirt gives you a comfortable and cool feeling in the hot summer. We choose the best materials to bring satisfaction to our customers. Customer satisfaction will be the driving force for us to develop more in terms of quantity and quality of products.
Men, Women and Kids
While most group shirt orders tend to contain mostly men's shirts, you may need shirts for women or a mixture of men and women. Not all shirts are made in both men's and women's styles. We grouped some of our most popular matching men's and women's prints in our Matching Sets section. If you know you will need shirts for both men and women, we suggest selecting the women's shirt first and then getting the matching men's shirts. The chances are better that the women's shirt you select will be available in a matching men's shirt than the other way around. Hawaiian dresses in various styles are also available in matching shirts and can be part of your group order.

Sizing
Most of the shirt manufacturers we work try to keep size Small – 5XL in stock or have them in regular production cycles to have them available on a fairly regular basis. If your shirt needs require a large number of small or 5XL and above shirts, don't worry. In most cases, we can place a custom production order to have those shirts made. Please contact us if this is your situation because some shirts are easier to place production orders for than others. Some shirts have short and predictable production lead times (2-4 weeks) while others can be much longer and unpredictable. We also work with contract manufactures who can make shirts if the primary brand manufacturer of the shirts is too booked to make shirts for a group order.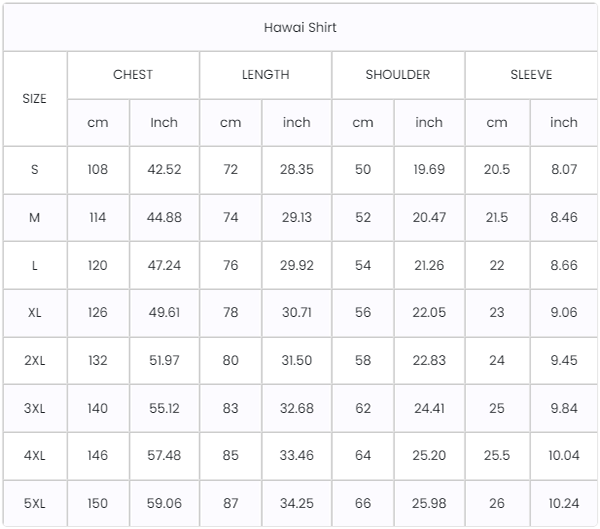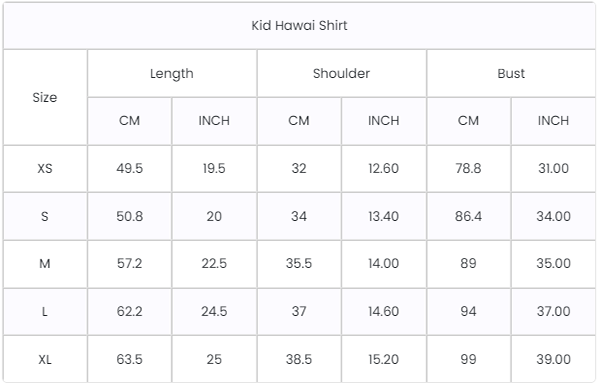 Lead Time
As general rule of thumb, the more lead time we have to get the shirts to you, the better. If all you need are a few dozens shirts and the manufacture has them all in stock at their factory or warehouse, we can ship in as little as a day or two. If we need to place a production order for your shirts (and fabric is available), the shirt manufacturing process will usually take 3-4 weeks. Check with us to make sure that the shirt(s) you are interested are either in stock or that fabric is available for a production order. Around 80% of the group shirt orders are filled in 2-6 weeks depending on the size of the order. Usually the only time the turn-around time exceeds that window is if fabric is currently not available and we need to wait for the fabric to arrive. Some customers decide to wait in these circumstances while other simply choose another print that can ship faster.
So that covers the most common considerations when choosing a group Hawaiian shirt. Please contact us(service@omnienter.com) if you have questions about your shirt needs.